Become an Expert on the Growing of Christmas Trees
Know how to sell a Tree as Eco-friendly and Great Value
Help your customer purchase the Perfect Tree for them
Learn to add value to each sale
Ensure your customer knows all the Tree Care tips
Seed comes from Parent Trees that are decades old.
Seed becomes a 20cm (8 inch) plant in 4 years.
2,000 plants per acre go into some of the best soils in these Islands.
The tree is fed extra nutrients every year.
Early pruning lightens the tree and makes it slimmer.
From Year 8 the Grower is constantly controlling shape.
30-35cm annual growth from Years 8-12 creates a full Tree.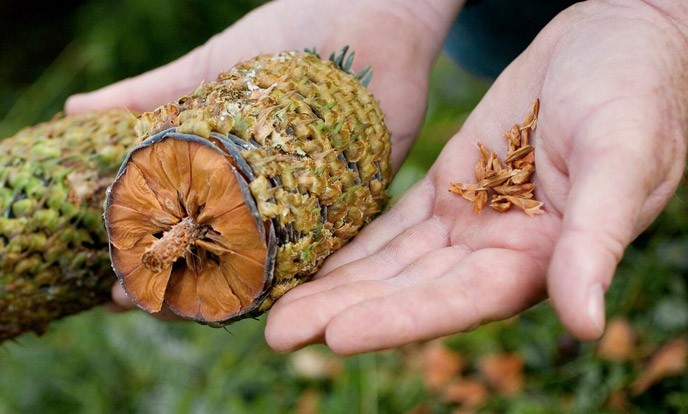 Why a real tree is great value and eco-friendly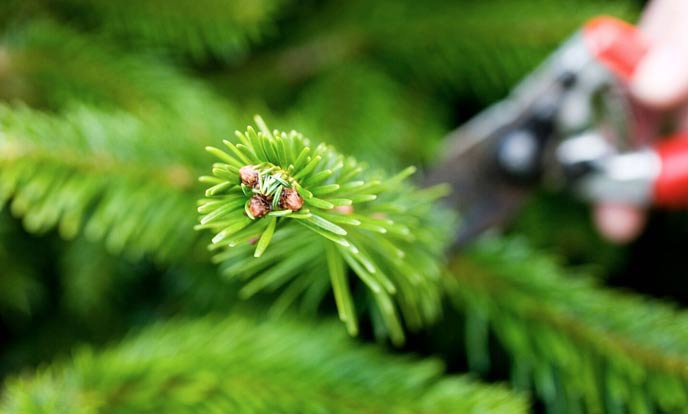 On average a tree has a life of 12 years from seed to home
Only the best Plants and Soils are used to grow the Trees
 Each tree is hand shaped by Expert Growers
Over 40 separate operations are carried out on each tree
 A Real Tree Forest is home to birds and small mammals
 For every tree cut a new one is planted
 A Tree creates Oxygen and removes harmful gases from the Air
The questions that help your customer choose the perfect tree
 Did you buy last year's tree here? What was it like?
 Is the Tree for a House or Apartment or Outside?
 In which room will the Tree be placed or is it for Porch, Conservatory or Balcony?
 What is the size of room and height of the ceiling?
 Do you prefer a fuller or lighter tree, slimmer or more substantial?
 What is the best word to describe your perfect tree?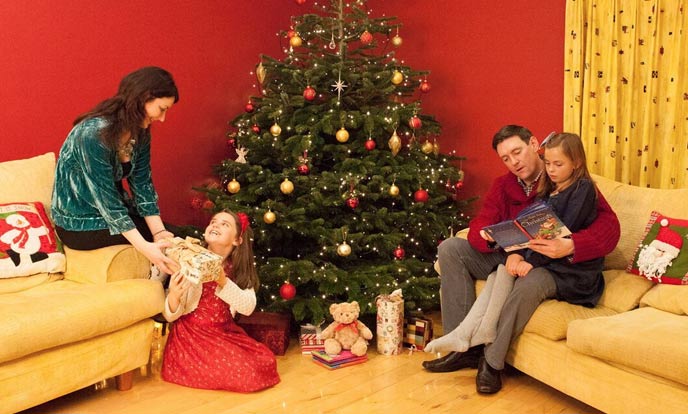 Your customer may need more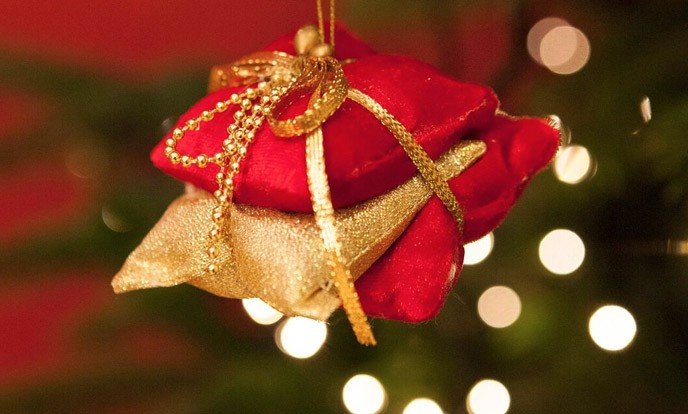 Another tree for the kids? Outside?
Happy with your current stand? Does it hold enough water? The tree loves a drink.
 We have some good value baubles inside that would look great on that tree.
 We have an offer on lights. Have you tested last year's lights? You can never have enough lights.
 Do you want to go have something in the restaurant while we get the tree ready for you?
 You'll need a lot of presents for under that tree. Have you been to the Gift section inside.
Your customer will get the most out of their tree by reading the label and watching our video
Cut 2cm from base of trunk and water daily
Refrain from placing indoors for as long as possible
Do not place near radiators
Place tree in water-holding stand and check daily
Keep reminding the customer why the trees are so wonderful!
Lush Foliage
Strong Needles and Branches
Beautiful Symmetry
Freshly Delivered
Grown Specially for us
Same Supplier for last 10+ years
These islands have a great climate for growing!